The Body of Christ serves as an example of the solutions to our national challenges.
Why?
Because above every other identity and experience, we exalt the Word of God and the Spirit of God.
Therefore, we have a common goal around which we can gather in unity.
I realize we have some issues we need to address in our nation. The death of George Floyd involved an abuse of authority and a lack of human empathy. There is no excuse for such behavior. But, some of the solutions that are being proposed to solve such problems reveal a lack of biblical wisdom.
I said last week that the Body of Christ must be the place where you find fearless confrontation of prejudice.
But, one thing we cannot consider because it is an unbiblical response is to defund the police.
Why is it unbiblical?
 Let's go back to the time right after Noah.
God judged the wickedness of humanity during Noah's day. Let me read to you the instructions that came from God after this event:
Whoever sheds man's blood, by man his blood shall be shed; for in the image of God He made man. Genesis 9:6
In this passage, we see the institution of accountability for violence against humanity. Many see this as the beginning of the institution of the human justice system.
Although God had brought judgment upon the earth, human depravity continued to live through Noah's descendants. A system responsible for justice had to be established so that God didn't have to repeatedly bring judgment upon the entire earth.
It was God who gave law to man. Why? The New Testament tells us why:
Why, then, was the law given at all? It was added because of transgressions until the Seed to whom the promise referred had come. Galatians 3:19
Is the law sin? Certainly not! On the contrary, I would not have known sin except through the law. Romans 7:7
Law was given so that we would know what sin is. Law is given so that society has agreed upon order. In this case, order revealed by God.
We also know that the law is made not for the righteous but for lawbreakers and rebels, the ungodly and sinful, the unholy and irreligious, for those who kill their fathers or mothers, for murderers, for the sexually immoral, for those practicing homosexuality, for slave traders and liars and perjurers–and for whatever else is contrary to the sound doctrine that conforms to the gospel concerning the glory of the blessed God, which he entrusted to me. 1 Timothy 1:9-11
To think that we can function without law and order is to imagine a fool's paradise.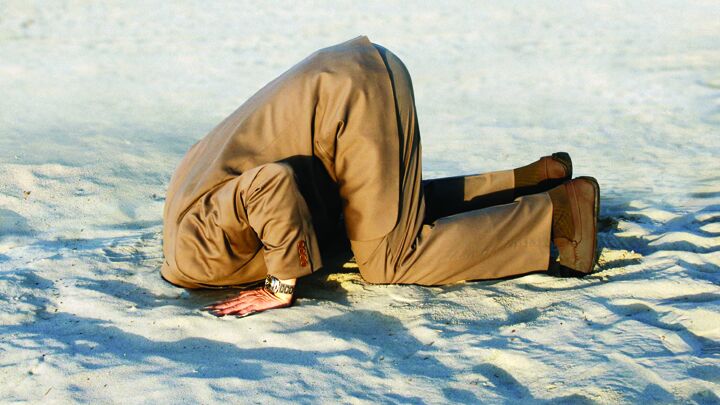 The authorities that police our society are necessary and are authorized by God (Romans 13:1-4).
Here is our issue:
I wish I could tell you that there would never be another act of injustice or broken trust by a leader/official/officer of the law. But, some pastor's fail. Some parents fail. Some government officials fail. Some police officers fail.
What we must do is confront every instance of injustice and require our leaders to follow the dictates of the law.
To think that we can talk everyone into being people who will not think of themselves first…….to think that we can convince everyone to share equally with others….to think that all of society's ills will disappear when people are given certain opportunities……is to disbelieve what the Bible says about our nature.
Our solutions better have biblical truth at their basis or they won't succeed.