Last week, we talked about Spiritual Warfare. We looked at what happens when the church neglects it call to intercede.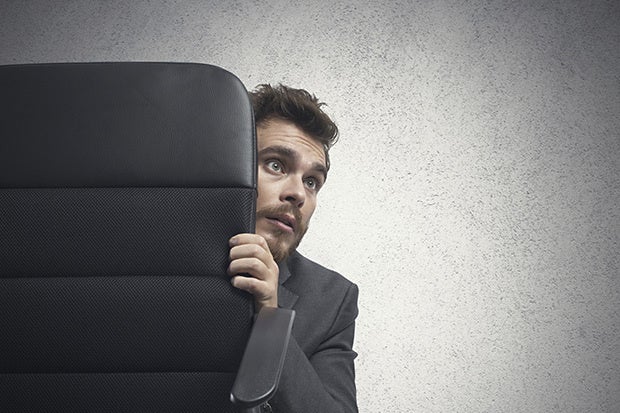 Here's a question we must confront: Are we afraid of our enemy?
You are of God, little children, and have overcome them, because He who is in you is greater than he who is in the world. 1 JOHN 4:4
I'm talking to the people of God now. The Spirit of God that is in you is greater than the spirit that controls the world.
Let me give you some words translated from the Greek word used here:
Abundant, all the more, arrogant, big, completely fierce.
These words describe the ability of the Spirit within you!
A lot of people see Satan and Jesus as two equals fighting it out for victory.
Because of this image, many are afraid of the enemy when in reality, this image is a false representation of reality.
After speaking of Lucifer's fall in Isaiah 14, the Word of God records this regarding those who will see Satan's end:
Those who see you will gaze at you, and consider you, saying: "Is this the man who made the earth tremble, who shook kingdoms, who made the world as a wilderness and destroyed its cities, who did not open the house of his prisoners?" ISAIAH 14:16-17
Satan and Jesus are not equals – far from it. Therefore, the Spirit that lives in you is much greater in power and authority then the spirit of the enemy.
Behold, I give you the authority to trample on serpents and scorpions, and over all the power of the enemy, and nothing shall by any means hurt you. LUKE 10:19
Tell yourself: "Authority over the power!"
The Bible tells us:
Be sober, be vigilant; because your adversary the devil walks about like a roaring lion, seeking whom he may devour. 1 PETER 5:8
Before this is said, the Bible tells us that we should be submitted to God – humbled under His mighty hand. If we are not, we have reason to be concerned. If we are submitted, we have nothing to fear.
The Bible tells us:
Resist him, steadfast in the faith….1 Peter 5:9
Submit yourselves, then, to God. Resist the devil, and he will flee from you. James 4:7
Again, a key to victory is listed: submission. But, notice what is said to the submitted child of God: he WILL flee!
Satan is a rabid dog but he is on a leash! He cannot release the full reign of the Antichrist until the church is removed!
The church has power and authority over the enemy.
As part of His church of which Jesus is the head, you have Satan under your feet!
Next time, the weaponry given to us by God.