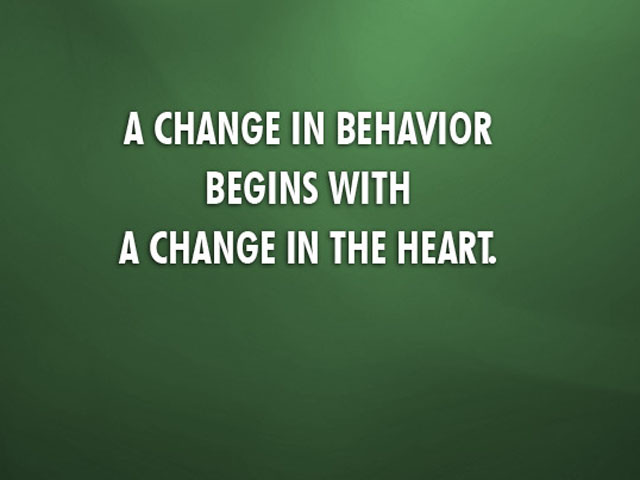 If your relationships are not working, here's a fast way to create change. Notice: this will first create change in you. The changes in you will be noticed by others and create a pathway for God to work in them. It removes you from being part of the problem and makes you part of the solution. It's like the "rock in the pond". You throw a rock into a pond. The rock enters at just one point, but the ripple effect is felt all throughout the pond. Let God change you through submission to Him and the ripple effect will be felt by everyone around you. While I can guarantee that everyone will notice and have to respond to the changes in you, I cannot guarantee that everyone will change for the better. But, this is the fastest way to find out what is going to happen in your relationships and the quickest and surest way to your peace.
Submission to God requires:
Humility: I agree with God's assessment of who I am.
Repentance: I turn away from lies, attitudes, actions, and outlooks that do not reflect God's Word.
Release: I release my relationships to the power and authority of God. I stop trying to change others and I stop judging them.
Obedience: I put all my energies into seeing myself become a Spirit walking, Word obeying, child of God.
No Rationalizing or Denying: I give up denying my sinful behavior or rationalizing my sins because of what others have done to me or because of bad circumstances.
If you use this as another manipulation technique to get others to do what you want, this will fail. But, if you do it because it is the right thing to do for you, then you have a chance to see God restore you and everything around you!