John, chapter three records a conversation about salvation between Jesus and Nicodemus, a Pharisee and a ruler of the Jews. But, ultimately what Jesus is speaking of in this conversation only begins at salvation. Jesus is speaking to Nicodemus about something much more than salvation, He is speaking to Nicodemus of new life. Salvation is a "one time" experience. New life is what comes after salvation. It is the different way in which we process and approach life once in the kingdom of God.
Jesus used the metaphor of being "born again" to describe this phenomenon. Nicodemus understood the process of natural birth, so the concept was familiar to him. But, the process was mysterious. How could a man enter a second time into the womb to be born?
Natural birth and spiritual birth has some things in common which is why Jesus used the metaphor. When a baby is born, it comes into the world as a product of two differing matters: spirit and earth.
Remember when God created Adam? He formed him from the dust of the ground and breathed into him the breath of life. When a baby is born, the same process takes place: the physical forms around the spirit. Life is a product of both realities.
A baby is born into this world with little knowledge. Everything that is learned that forms a child's psyche is a product of relationship.
A child is given parents who teach the child the basics of life. When I speak of the basics, I'm speaking of much more than intellectual learning. I'm speaking of the things imparted through which the child will interact with the measure of faith given him by God.
His trust level, his knowledge of love, his confidence in exploring the unknown, his understanding of the world he lives in, his ability to rebound from failure, his understanding of purpose and success – all these and a few more are the basics of life. These things will determine his level of faith, his ability to forgive, his ability to relate to others, his confidence and security, and his hope for the future.
God created a baby as almost a "blank slate". He has no filters through which he receives the input from his parents. He receives it unfiltered based upon certain factors:
He is a product of his parents, so no one knows him better.
His parents are smarter than he is therefore he has no reference from which to question what they teach him.
These factors cause the parent's teaching to go straight to the heart of the child without interference. Therefore, whatever the parents teach the child – lies or truth – are hardwired into forming the child's psyche.
Isn't this a great process for godly parenting? The child receives without interference.
Once you are born again, the process begins again.
You are born again as a product of two different realities: spirit and earth. You are a spirit controlled being living inside a physical body. Your body didn't die when you were born again, it continues to live so the battle between the two differing motives continues just as you see in a child. We call it the terrible two's!
Your salvation comes through the fact that the Holy Spirit controls the decisions. This is what creates new life and what causes us to experience kingdom living.
The conflict we experience as we walk in newness of life basically comes from two sources:
The conflicting motives of the physical and the spiritual.
The basics of life taught us before our salvation that do not originate in kingdom reality.
Therefore, I urge you, brothers and sisters, in view of God's mercy, to offer your bodies as a living sacrifice, holy and pleasing to God–this is your true and proper worship. Do not conform to the pattern of this world, but be transformed by the renewing of your mind. Then you will be able to test and approve what God's will is–his good, pleasing and perfect will. Romans 12:1-2
To offer our bodies as a living sacrifice – with a view to be holy and pleasing to God is what it means to be saved. There is no other acceptable worship recognized as true and proper. Until this is done, salvation has not truly taken place.
As we live in sacrifice of our pleasures and our desire to be holy and pleasing to God, we find this takes care of the conflict between the motives of the physical and the spiritual.
But, something else must be dealt with as well.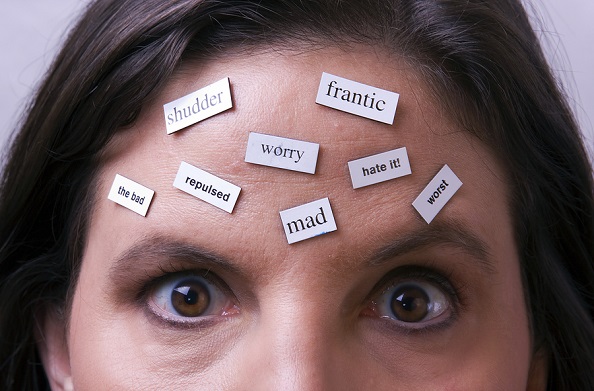 The basics of life we have been taught before salvation have caused us to conform to a certain way of life. These basics have determined how much trust we will have which affects our faith level; they affect how much we will believe promises, what right we have to expect good; how much love we receive and give, how much mercy we extend; how much hope we have; how many chances we will take.
So, we don't come into our relationship with God completely unfiltered like a natural baby. We come into our relationship with God carrying experiential truths hardwired into our psyche that have dictated how we live and what we expect!
Therefore, for us to fully experience the new life of the kingdom of God, we must have our minds renewed at the places that they do not say "Amen" to biblical truth!
Prove – dokimos: say "yes" to. To know the truth of something through examination.
Romans 12: 1-2 spoke of proof. If biblical truths have been lived before you, they are more proven and easier to say "yes" to. You know the good, the freedom, and the veracity of their nature.
If demonic and ungodly lies have been imparted to you, then your experience may fight against the truth of what the Bible says.
How many of you have experienced this battle between the Word of God and your experiences?
What do you do?
Repent: desire a change to kingdom living. Pray healing over yourself. Get others who you love and trust involved. 
Renounce: come out of agreement with ungodly ways of thinking.
Replace: find out what the Word of God says about you and choose it as your reference for life!
Receive: experience the power of the new life found in the Word of God!