Rejoice always, pray without ceasing, in everything give thanks; for this is the will of God in Christ Jesus for you. 1 Thessalonians 5:16-18
We are approaching the time in our culture called Thanksgiving. Historically, it is a time in which we give thanks for the good things that are in our lives. Without Christ, giving thanks makes no sense. If everything is random, why observe thanksgiving?  Who would you be giving thanks to? To move away from Christ as a culture is to move away from our roots and therefore, our traditions no longer make sense.
As believers, we receive our understanding from the word of the Lord. In that word, we are taught to rejoice at all times and to give thanks in all circumstances. 
There must be some type of secret wisdom in rejoicing at all times and giving thanks in all circumstances because on the surface, neither one of those commands makes sense.
Why would you rejoice or give thanks in circumstances that are painful or bad? Well, there is a wisdom in these commands that once understood brings some sense into a seemingly ridiculous command.
Why would God command us to rejoice and give thanks in every instance?
"He who offers a sacrifice of thanksgiving honors Me; And to him who orders his way aright I shall show the salvation of God." Psalm 50:23 NAS
Let's look at this.
Faith is a key component in seeing God move.
But without faith it is impossible to please Him, for he who comes to God must believe that He is, and that He is a rewarder of those who diligently seek Him. Hebrews 11:6
Faith in God is necessary to be in relationship with Him. But faith also operates because of the character of God. We don't have saving faith in Him just because He exists. The devil exists. We exercise saving faith in Him because of who He is. That goes deeper than knowing He is all powerful and all knowing, etc. It goes into knowing His heart and His desires. If we know His heart and desires than we come to the conclusion that He is a rewarder of those who diligently seek Him.
Now, back to Psalm 50:23.
This verse is in essence a promise. The salvation of God will be revealed to the one who orders his way aright.
"Way" means: road, distance, journey, manner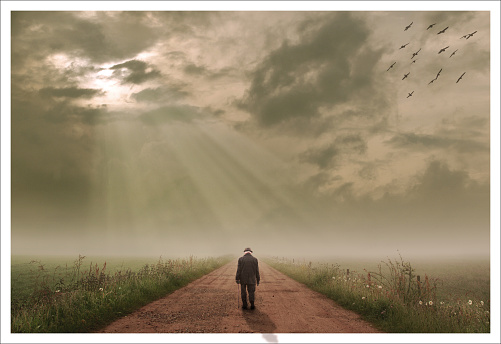 This comprises your entire way of life including words and actions. If a person's words are in conflict with their actions or beliefs, you could not consider it "aright".  And, to the one who does this and offers thanksgiving, even when it is a sacrifice – against his nature and/or the current painful circumstances, this person honors Christ above all! Not only do they honor Christ, they reveal their undying faith in His nature which sets up the conditions in which Christ reveals Himself and is manifest to those around the faithful believer.
To praise or give thanks is more than words, it is a release of grace.
Grace is an unearned, undeserved endowment of power bestowed through the goodness of the Giver.
Through grace, we receive spiritual gifts, deliverance, etc.
Let's look again at the command to rejoice always.
Rejoice in the original language of the New Testament:
xaírō (from the root xar-, "favorably disposed, leaning towards" and cognate with  /xáris, "grace") – properly, to delight in God's grace ("rejoice") – literally, to experience God's grace (favor), be conscious (glad) for His grace.
 /xaírō ("glad for grace") has a direct "etymological connection with xaris (grace)". likewise /xará ("joy") and /xáris ("grace") are cognate with  /xaírō ("to rejoice"), i.e. all share the same root and therefore the same core (fundamental) meaning.
The root word for grace and rejoice are the same. So, when rejoicing in circumstances, we are literally saying, "Grace always!"
Through this declaration, we are making a statement of faith and certainty that effectively says, "We are always in a state of grace!"
Whether circumstances are good or bad, we are grateful that we are always in a state of power in God! And, when we rejoice, we are actually releasing that power on us through our agreement with God's truth!
Our circumstances don't testify to our fitness before God – our grace does!
What type of grace is at work in you?
Do you faint at circumstances? Do you complain and grumble during times of testing and trial? Or, do you walk in grace on a continual basis, keeping faith in God's Word and maintaining obedience to His commands in all circumstances?
Because of the flesh many find it difficult to do this. That's why the Bible repeats the command:
Rejoice in the Lord always. I will say it again: Rejoice! Philippians 4:4
Everyone say this, "Grace always! Again, I say, Grace!"
Now, repeat this:
"I am a person of grace in all circumstances! I walk in faith and obedience to God's Word!"
If this characterizes you, then you are walking in power. Circumstances come and circumstances go, but the power of God remains!
The salvation of God is being revealed through you! And, others will see God as His grace is revealed in your life!
Happy Thanksgiving!!!!!