In Second Samuel, chapter nine, we read the story of King David and a man named Mephibosheth.
David had been in a covenant relationship with Jonathan, the son of Saul while Saul was still king of Israel. After Saul and Jonathan's death and David's ascension to the throne, David said these words:
"Is there still anyone who is left of the house of Saul, that I may show him kindness for Jonathan's sake?" 2 Samuel 9:1
Verse three gives us the answer:
"There is still a son of Jonathan who is lame in his feet."
In verse four, David wants to know:
"Where is he?"
David then finds out that Mephibosheth is in a town called LoDebar.
Okay; so David finds out that Jonathan has a living son who is lame. Mephibosheth was not born lame, he was injured in an accident. 2 Samuel 4:4 tells us that, on the day that Saul and Jonathan were killed by the Philistines, Mephibosheth was five years old. In panic, his nurse picked him up to flee, fearing that the Philistines would come to Jezreel and wipe out the town and Saul's descendants since Jezreel was close to Mount Gilboa were Saul and Jonathan died. While hurrying to flee, Mephibosheth fell and became lame in both his feet.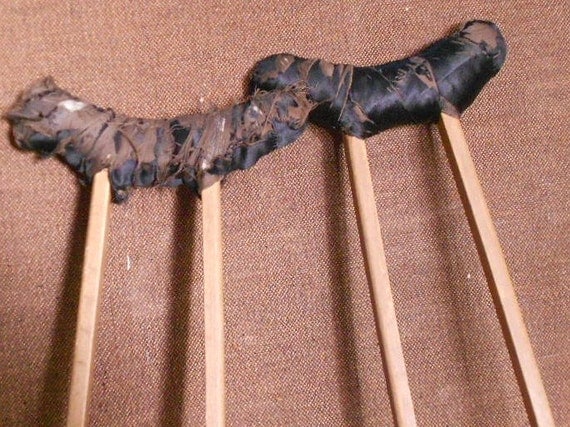 Lame princes are often not considered "king material" so Mephibosheth lived in exile in the house of a man named Machir in the town of LoDebar.
LoDebar is an interesting name. It means "pastureless". The name carries with it the idea of a pasture being destroyed by a fire; a land that was a thirsty wasteland – not fit as a place where a shepherd could pasture his flocks.
So, here is Mephibosheth: once a prince living in a king's palace – an heir to the throne; now a lame man, reduced to surviving upon someone else's grace and living in a place that is not fit for a shepherd of sheep much less a shepherd of Israel!
David sends for Mephibosheth. I can imagine the thoughts running through Mephibosheth's mind on the way to David:
"Oh my God! David is seeking out the house of Saul to destroy it! Does a man find his enemies and then let them live?"
To Mephibosheth's surprise, this is what David says upon seeing him:
"Do not fear, for I will surely show you kindness for Jonathan your father's sake, and will restore to you all the land of Saul your grandfather; and you shall eat bread at my table continually." 9:7
David knew that the favor of God upon his life which had brought him to the king's palace was given to him to lift others! He purposely thought about those who may have lost their destiny due to God's dealing with sin in Israel and made the decision to restore them!
Have you ever thought that God has shown you grace so that you can lift a lost soul into their destiny? "Real" rulers in the kingdom of God – we are all kings in His kingdom – understand that the grace they have received is given to lift not just themselves, but others!
Who in your life needs to be shown grace? Let me ask it this way:
"Who is supposed to be restored at your table?"
There is great joy in seeing someone who lost their way being summoned out of their personal "LoDebar" and established as a persistent partaker of the grace and goodness extended at the table of God!
Find your "Mephibosheth" and restore them to grace!
It is your destiny as a king in the Kingdom of God! You'll be glad you did!